The End is Near For Cam Newton in Carolina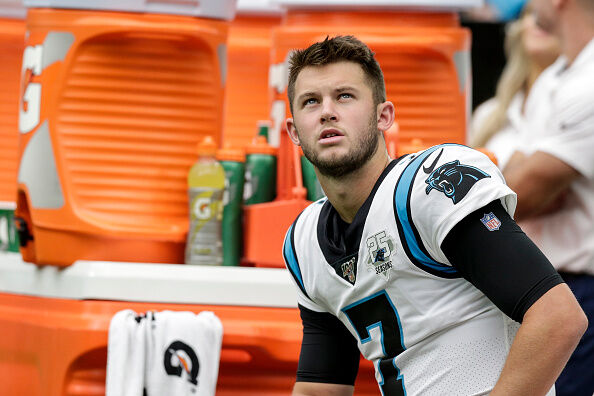 Jason Smith:

"You can now see how the Cam Newton era in Carolina is going to end, and it's very similar to last year with the Ravens and Joe Flacco. This is one of those 'You take time off 'wink-wink' because we've got a guy playing better than you right now, and Cam saying yes 'wink-wink' I'm going to take a lot of time off here so I don't get embarrassed when I don't get my job back. The longer Kyle Allen plays well, the longer Cam Newton is going to be 'recovering' from this injury because he does not want that stigma of being outplayed by a no-namer and he can't get his job back."

(Full Audio at Bottom of Page)
Listen to Jason Smith discuss the dramatic scene unfolding in Carolina as the suddenly competitive Carolina Panthers have won two in a row since pipedream rookie Kyle Allen took over for former MVP and Super Bowl runner-up Cam Newton.
Newton's timetable for a return while rehabbing a serious foot injury is one of the most bizarre storylines in the league, as Newton admitted that it could be a week-to-week injury, and maybe even a month-to-month one.
Jason says he's not buying Newton's situation at face value, and thinks Cam's desire to return comes down to the success of the backup quarterback of Allen, as Smith thinks Cam would be too humiliated to come back to a bench role if Allen keeps leading the teams to wins, and says Cam will just continue to milk his injury if Allen is entrenched as starter.
Check out the audio below as Jason compares Cam's potential final season in Carolina to Joe Flacco's last year, when an upstart Lamar Jackson unseated the former Super Bowl champion.

The Jason Smith Show with Mike Harmon
Want to know more about The Jason Smith Show? Get their official bio, social pages & articles on FOX Sports Radio!
Read more