How Urban Meyer Became Urban LIAR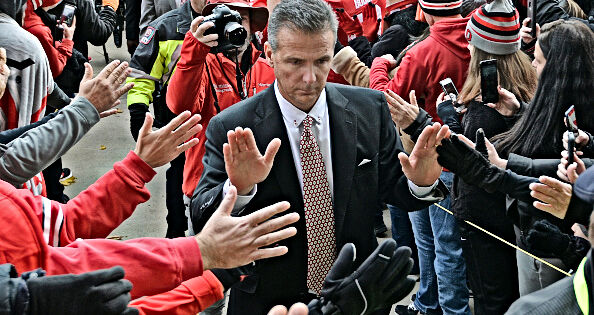 "I'm not sure we've ever seen a more tone deaf press conference filled with more lies in the history of college athletics. Ohio State and everyone affiliated with that press conference should be ashamed."

-- Clay Travis
The biggest college football story of the year finally reached its climax Wednesday night as Ohio State officially handed down their punishment on head football coach Urban Meyer, in a conclusion that had many wondering how in the world the shamed & humiliated Meyer managed to escape a potentially career-altering firing almost scot-free.
Instead, the school tabbed a three-game suspension to Meyer, inciting a firestorm of condemnation from people around the sport who were shocked that Ohio State would not only go so lightly on Meyer, but that they'd also hold a bizarre midnight press conference that included some of the most incoherent and unforeseeable defenses of Meyer that anyone could have imagined.
Listen to the full audio below as Travis called Meyer a lifelong liar, and said that Ohio State from the very beginning was trying desperately to find any way to keep him around.