Fans Need to Accept Nick Bosa Making the Right Decision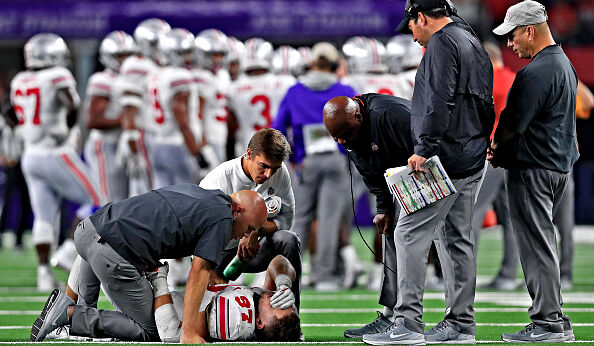 "I'm sure they are a lot of Ohio State fans that are upset with him, but I don't know why you would try to come back at this point and get yourself back into playing shape for Ohio State when you may be the number one overall draft pick... It's about making sure you're in perfect shape in February for the combine."
-- Clay Travis.
News of Nick Bosa dropping out of Ohio State to pursue the 2019 NFL Draft has become college football's biggest story as the super stud little brother of Chargers' DE Joey Bosa, jumped ship of an undefeated Ohio State team that many believe has a shot to win the National Championship.
Clay Travis says despite Buckeyes fans and college football purists alike going into mourning, Bosa made the right decision as he continues a difficult rehab after court muscle surgery last month.
Bosa is widely expected to be in contention to be the no. 1 overall pick in the Draft, and Travis says you can't risk destroying your immaculate Draft stock to pursue a National Championship that can't compare with millions of dollars in guaranteed money by being the first player taken in the Draft.
Listen to the full audio below as Clay thinks Bosa could have triggered an alarming trend of superstar players not only checking themselves out of meaningless bowl games like we've seen in recent years, but even guys refusing to take part in the College Football Playoff.