The NFL Needs to Get Out of the Criminal Justice Game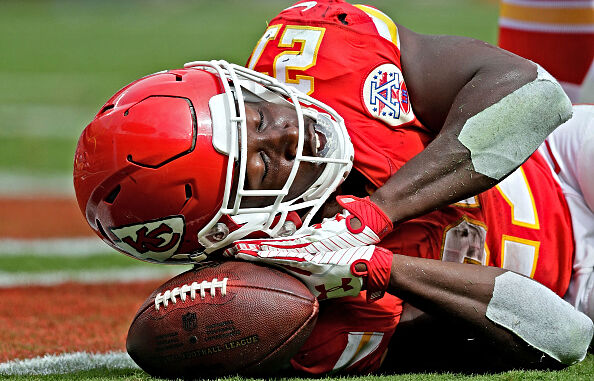 "This was a case that the criminal justice system determined was not worthy of prosecution because they didn't believe they could get a conviction.... And the NFL is going to just parachute in there and suddenly be able to see with crystal clear clarity exactly what happened?? It's an absurd joke."
-- Clay Travis.
Clay Travis discussed the Kareem Hunt fallout in an unprecedented turn of events that saw the former Pro Bowl running back go from Top 5 NFL rusher to unemployed disgrace in the blink of an eye.
Clay says the NFL has pointlessly taken the law into their own hands and conducted these clandestine independent investigations into off-the-field incidents that have nothing to do with actual football in a belligerent attempt to run a football league AND criminal justice system all in one.
Listen to the full audio below as Clay believes the league needs to let law enforcement do their job to its entirety when it comes to athletes and coaches getting into trouble, and THEN delivering punishment based on how those investigations unfurled instead of letting angry social media mobs infectiously influence the fates of these players.
Clay says if the NFL is going to let these imprudent decisions become commonplace every time a high profile player is involved with police, then eventually you're going to see a Duke Lacrosse type case that sees a player or team have their career/season derail on deceitful charges that only blew up because of the aforementioned social media mobs on social media wanting blood.