LeBron Needs to Stop Dropping Absurd Analogies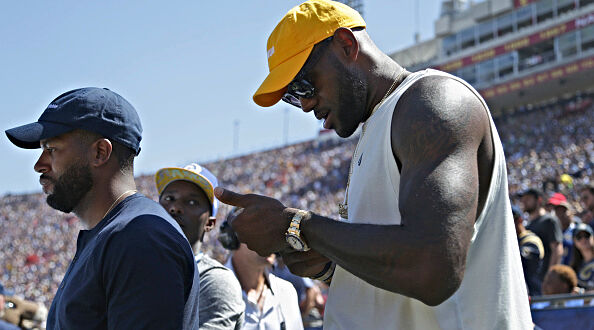 Doug Gottlieb joined Outkick the Coverage to talk with Clay Travis about a dubiously eventful week for LeBron James that saw the media mogul actually absorb bad publicity for one of the first times in his nearly immaculately received public life.
First, it was his HBO barbershop show featuring a segment where LeBron said NFL owners are 'A bunch of old white men owning teams with a slave mentality', and then later in the week it was him posting a snap chat featuring rap lyrics that included language long perceived as an anti-Semitic stereotype.
Gottlieb and Travis believe LeBron has been mistakenly perceived as this leading voice in astutely bold social commentary when really he's simply just a vessel for unsubstantiated discord that has virtually gone unchallenged in the mainstream media.
Listen to the full audio below as Clay and Doug both explain why being the greatest in the world at something like LeBron is at basketball, doesn't mean we should be covering their opinions on topics way outside their wheelhouse as frontpage news, especially when it's conveniently divisive.