Doug Gottlieb: Toronto's Obsession With Kawhi Leonard is Turning Him Off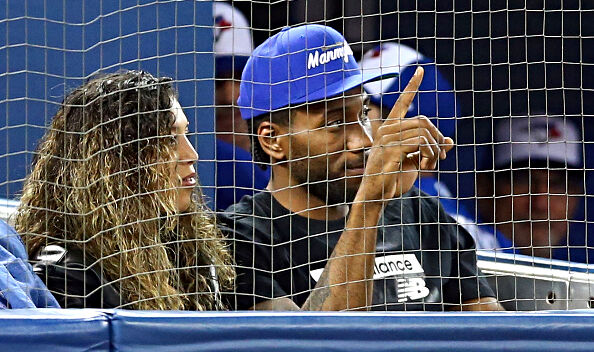 Doug Gottlieb:

"In the city of Toronto's effort to show Kawhi Leonard just how special their city is, they're actually doing it too much and have gone OVERBOARD. The reason he didn't want the LeBron-LA thing was the paparazzi, the constant questions, and the harassment. Toronto is like the significant other who wants to over-communicate their affection and it may be to their detriment. The guy just wants to be left alone and tweeting about his every move probably annoys the hell out of him and will drive him away. Sometimes guys need space, even if you really love them."
Listen to Doug Gottlieb discuss the Toronto Raptors fans next-level love of Kawhi Leonard as the city has expressed profound and sometimes desperate measures to get the NBA's greatest player to remain with the defending champions.
It seems like every move Kawhi has made since Toronto's Finals championship has been documented in some way by grainy cell phone videos or shoddy voyeur cameras that get leaked on twitter that later become breaking news on trying to predict where the crown jewel of free agency will be playing next season.
Check out the audio below as Gottlieb says the starstruck city may actually be driving their new Native Son away with their animated stunts towards keeping him.