Kawhi Leonard Partnering With a Canadian Airline Has Clippers Worried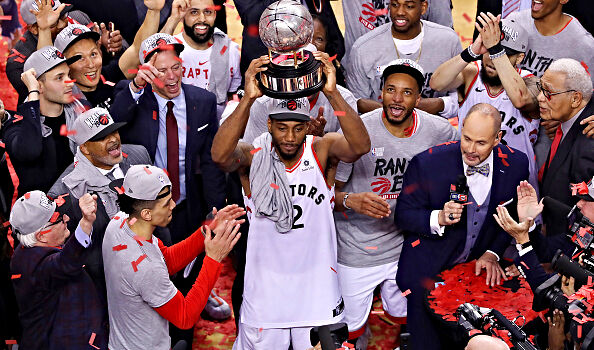 Ric Bucher:

"I'm hearing the Clippers are now showing signs of concern that it's not going to go their way. Kawhi signing the sponsorship with the Canadian jet company raised some alarms in Clipperville. That's the same company that basically gave Drake a private jet for free and it doesn't make a whole lot of sense to have a sponsor with Kawhi's name if he left. Would Kawhi's name still carry in Canada if he moves to Los Angeles? If you're the private jet company, are you really wanting to sign him up and do a sponsorship deal with him if he's not going to be playing for the home team??"
Listen to NBA insider Ric Bucher join The Herd to talk with Colin Cowherd about the recent developments around superstar free agent Kawhi Leonard as the two-time NBA Finals MVP is now one of the most important free agents in sports history.
Bucher believes the Toronto Raptors and Los Angeles Clippers are the heavy favorites to land The Board Man, but thinks the Clippers have suddenly become very concerned that they're no longer the favorites to land the game's best player.
Check out the audio below as Bucher brings up recent news that announced Kawhi had signed a new sponsorship deal with Cargo Jet Airlines, based out of Ontario. Ric says that news has made the Clippers extremely 'nervous' as Bucher wonders why a guy who was supposedly going to LA, would sign a deal like that with a Canadian company when his value as a spokesman would be greatly reduced if he walked out on the Raptors.