Jason Whitlock: Kawhi Leonard Knew the Raptors NBA Championship Was a Fluke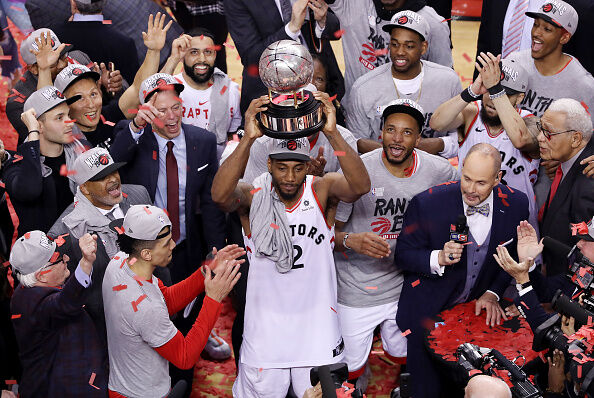 Jason Whitlock: "Toronto got lucky winning the world championship and Kawhi Leonard will never say it but I think he knows they got lucky. It took a boat load of injuries for Golden State to lose that title and one of the greatest and luckiest shots in basketball history for Toronto to even get out of the second round and beat Philadelphia. Kawhi was smart enough to look around at that team in Toronto and think 'man, run this back?? We can't win another championship here!'"
Listen to FS1 co-host of 'Speak For Yourself' Jason Whitlock join Outkick The Coverage to talk about Kawhi Leonard's unprecedented decision to team up with Paul George on the Los Angeles Clippers as the once laughing stock team who is one of the least successful franchises in North American sports is suddenly the betting favorites to win the NBA Championship in 2020.
Whitlock tells Clay Travis way he thinks Kawhi left a Raptorst team who has been one of the winningest teams in the NBA the last six seasons. Whitlock, however, believes Leonard knew the team didn't have a bright future going forward considering their anomalistic postseason that was defined by Kawhi's buzzer-beater against the Philadelphia 76ers and the Golden State Warriors' catastrophic injuries.
Check out the audio below as Jason believes Kawhi knew they had a fake powerhouse brewing in Toronto.