RJ Hampton Explains Why He Passed Up College Basketball to Play Overseas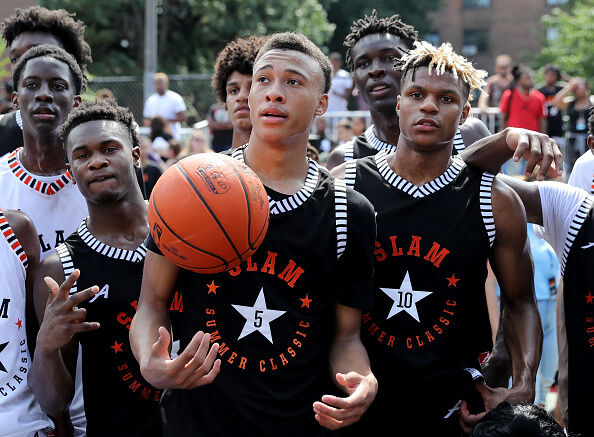 RJ Hampton:

"I thought this was the best decision for me. I've never really dreamed about being a college basketball player, I always dreamed about being an NBA player, so I felt like going to New Zealand and playing overseas out of high school would prepare me best to go to the NBA. I have no regrets. Kansas is a great program, but at the end of the day I felt like the NBA was my main goal and to play in the NBA at the highest level possible I felt like the path for me was gonna be overseas and playing against grown men every day."
Listen to former five-star blue chip recruit RJ Hampton Join The Herd to explain why he spurned big-time college basketball programs to play overseas in Australia's National Basketball League for the New Zealand Breakers.
Hampton, who was eyeing scholarship offers from Kansas, Memphis, and Texas Tech, was high school Gatorade Player of the Year in the state of Texas and was second in the country in scoring. Hampton was ranked the fifth best recruit in the country by Rivals.
RJ tells Colin Cowherd that his lifelong dream was to play in the NBA, not college, and that playing overseas against men gave him the best opportunity to do just that.
Check out the audio below as Hampton says he has no regrets turning down a chance to possibly become a hero in March Madness or an NCAA legend like Zion Williamson.