Colin Cowherd Says Odell Beckham is Not a Long Term Solution for the Browns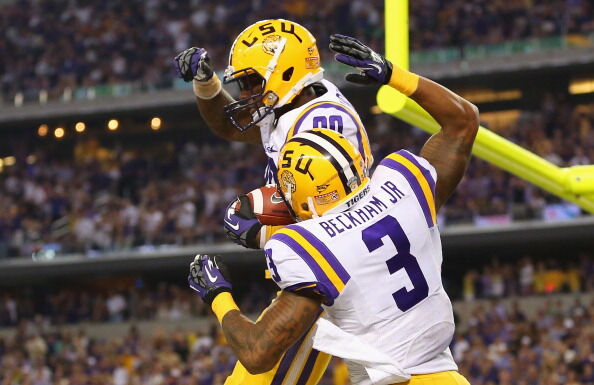 Colin Cowherd:

"Odell Beckham is going to work in Cleveland initially, but I have questions about how it works long term. There's an old saying, 'friends don't let friends drive drunk', but friends also don't let friends have 45 of their catches. James Harden and Russell Westbrook could be friends, but friends don't give the ball up and 17 points a night to their friend. Odell keeps talking about these statistical goals he wants to reach and he has no chance to reach them because the guy who's his friend is a 90-catch fledging star wide receiver and volume catcher who is not giving up 40 catches to Odell."
Listen to Colin Cowherd explain why he doesn't think Odell Beckham Jr will ultimately last on the Cleveland Browns, as the former Giants star wide receiver has moved on to a Browns team that boasts one of the best offenses on paper in the NFL.
Despite Beckham reuniting with his former LSU roommate Jarvis Landry, Colin believes friendships only go so far in sports when at the end of the day both players are not willing to sacrifice catches and yards for their friendship.
Colin compares Landry and Beckham to James Harden and Russell Westbrook, and says two of the league's most statistically profound players are going to start hating playing together as they see their touches start to be greatly reduced by their own teammate.
Check out the audio below as Colin says OBJ will work fine out of the gates, but a guy who Colin thinks will eventually crack the same way he did on the Giants.