Colin Cowherd: Cowboys Shouldn't Pay 'Declining Asset' Ezekiel Elliott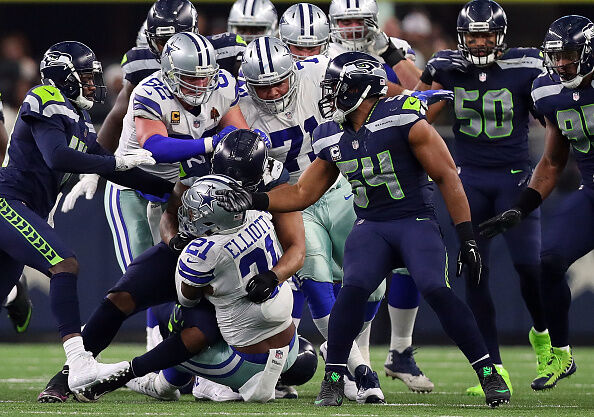 Colin Cowherd:

"Dak Prescott is an ascending asset. Ezekiel Elliott is a declining asset. I would pay DAK. He's a quarterback, he rarely gets hit, he can always play, he's mature, he's getting better, and in eight years he might be twice the player he is now. Zeke is an immature running back demanding money two years out from a contract. He and will never be as good as he is today and every day he becomes a little less of a running back."
Listen to Colin Cowherd explain why he thinks the Dallas Cowboys should let star running back Ezekiel Elliott walk away, as the two-time All-Pro officially began his holdout from Cowboys training camp on Friday.
Colin thinks there are simply too many mouths to feed on a loaded Cowboys roster that boasts one of the best teams on paper, many still on their rookie deals, and believes the Cowboys should simply take the easy way out during their civil war with Elliott and trade the 24-year-old who has twice led the league in rushing yards.
Check out the audio below as Colin explains why Zeke has already proven he's not the type of player you can build your franchise around from a maturity factor, and details why he's a declining asset.