Colin Cowherd Says Deshaun Watson is the Most Underrated Player in the NFL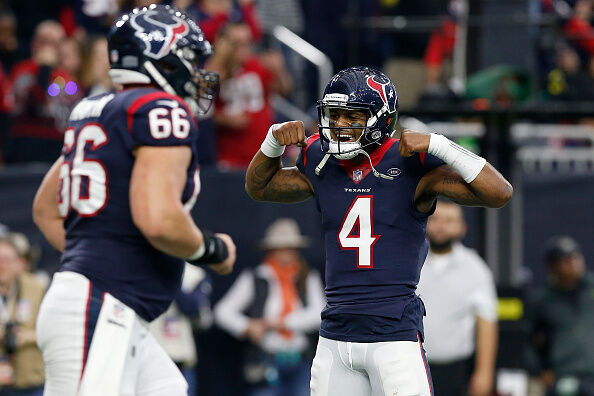 Colin Cowherd:

"People, you have got to wake up with Deshaun Watson and watch more film. Deshaun is the most underrated player in the league right now. Watson came in and inherited the worst offensive line in the NFL, marginal to below average tight ends, they don't have any running backs of note, and he has one great receiver… Who is hard to throw to when you're always on your arse and running for your life."
Listen to Colin Cowherd explain why he thinks Houston Texans quarterback Deshaun Watson is the most underrated and underappreciated quarterback in the NFL, when discussing the NFL Network's recent release of their annual Top 100 Players rankings.
The rankings are a compilation of votes from current NFL players.
Colin took great exception to the countdown ranking Cleveland Browns quarterback Baker Mayfield ahead of Deshaun. Colin says Mayfield inherited a much better roster than Watson, and hasn't won at the same pace as Watson either, who is coming off an 11-5 season in which the team rebounded from an 0-3 start.
Colin says NFL players who composed those rankings need to pay attention to their sport more.
Check out the audio below as Cowherd explains why the league better stop ignoring Watson's game.