Colin Cowherd Says the New Orleans Saints Will Collapse In 2019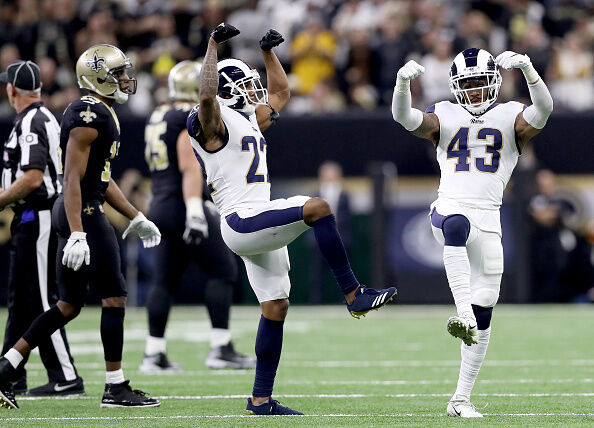 Colin Cowherd:

"There's at least one team every year in the NFL that is REALLY GOOD and then falls through the floor. I was right predicting Minnesota in 2017 and Jacksonville in 2018, and I'm predicting New Orleans this year. Is Drew Brees getting younger? Is Mark Ingram coming back? Is your schedule getting easier? New Orleans, IT'S OVER, you're falling through the floor. Carolina and Atlanta have excellent rosters with excellent coaches and I think they bounce back. I think the Saints schedule in the first month is the toughest in the NFL."
Listen to Colin Cowherd explain why the New Orleans Saints are going to become the next version of the 2017 Minnesota Vikings and 2018 Jacksonville Jaguars, as the supposed reigning juggernaut who came close to making the Super Bowl in the previous season, only to plummet in the following year.
Colin points to Drew Brees' age (40) and deterioration at the end of last season, Max Unger's retirement, Mark Ingram's free agent exit, and the fact the team opens the month of September with a very challenging schedule again the Texans, Rams, Seahawks, and Cowboys.
Check out the audio below as Colin says the Saints are not going to make the playoffs and are about to 'fall through the floor'.