Colin Cowherd: NFL Teams Are Rightfully Moving On From Star Running Backs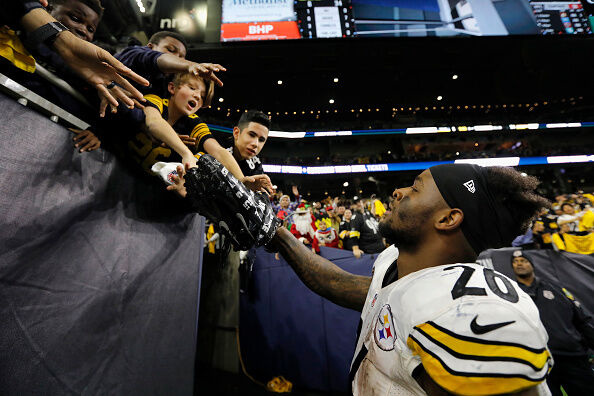 Colin Cowherd:

"Go look at the last four teams that were left in the NFL last year… Rams had Todd Gurley, got hurt, they put in CJ Anderson and got to the Super Bowl. Kansas City – cut Kareem Hunt and got to overtime of the AFC Championship. New England – bunch of 'B' running backs and won the Super Bowl. Saints – let Mark Ingram go, no big deal, then they gave their star wide out big money. This is the current momentum in the NFL."
Listen to Colin Cowherd explain why NFL teams are slowly starting to realize that star running backs are no longer needed in a league that is becoming increasingly wary of their divisive value, both monetarily and consequentially.
A year after All-Pro running back Le'Veon Bell shockingly sat out an entire an season after his Pittsburgh Steelers franchise stood pat on not giving into his contract demands, more stars the likes of Ezekiel Elliott, and Melvin Gordon, have found themselves deadlocked in staredowns with their current employers.
Much like the movie industry is currently thriving on the trend of producing superhero movies, Colin says the new trend in the NFL is teams moving off the big-salaried running backs for cheap labored young players on rookie deals, or discounted journeyman veterans.
Check out the audio below as Colin details why star running backs are not needed to win.