Colin Cowherd Says He Supports Baker Mayfield Chewing Out Browns Receivers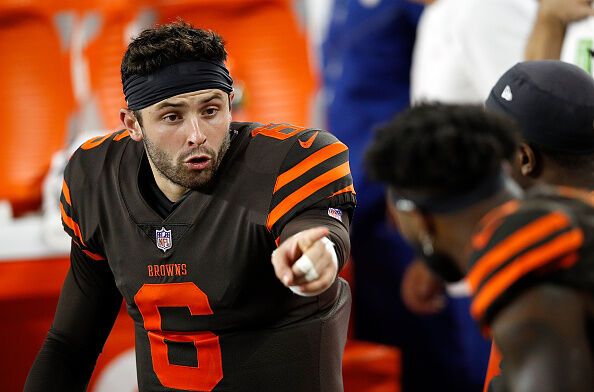 Colin Cowherd:

"I kind of like the news story out of Baker Mayfield being very critical of his wide receivers. I like this and have no problem with Mayfield chewing guys out on the youngest roster in football. This team needs guidance and isn't one of the smartest team in the league because they've got a bunch of 23-year-old guys. This team is going to need Baker to bark at them A LOT. You got standards, can't let them slip, and got to bark."
Listen to Colin Cowherd explain why he supports Cleveland Browns second-year stud quarterback Baker Mayfield making the news this week after reports that he was screaming at Browns wide receivers during practice last weekend.
For one of the youngest teams in the league with massive expectations that some have even predicted could continue into February, Colin says the team needs a true leader to emerge on a roster full of kids.
Browns coach Freddie Kitchens publicly vouched for Mayfield as well, saying Mayfield needed to 'get everybody on the same page.
Famously known as Mayfield's most notable critic, check out the video below as Colin supports the young Browns signal caller that is suddenly carrying some of the biggest expectations in the league.