Doug Gottlieb Says He Has Zero Sympathy For Unsigned FA Carmelo Anthony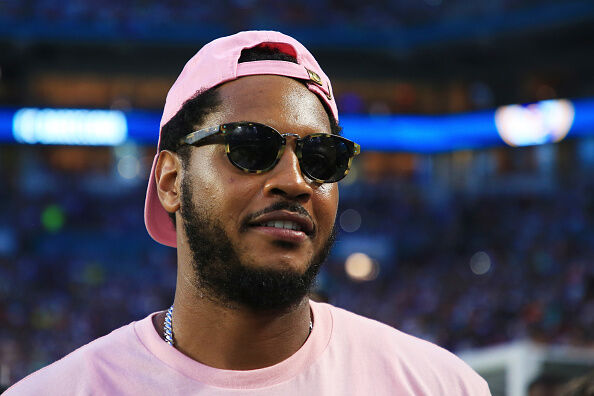 Doug Gottlieb:

"Carmelo Anthony can't accept where he is at this point in his career and where the NBA has gone. There is no place for a midrange scoring '4' who can't guard anyone in the NBA, and can't accept his role. Your feelings don't matter when you're not one of the top players. It almost feels like Jeremy Lin and Carmelo Anthony should go find the same therapist. I feel ZERO sympathy for Carmelo Anthony. NONE."
Listen to Doug Gottlieb (filling in for Colin Cowherd on The Herd) explain why he has zero sympathy for unsigned free agent Carmelo Anthony, as the future Hall of Famer has experienced a sad demise since his glory days as one of the most lethal scorers in NBA history.
In a bizarre appearance on ESPN with Stephen A. Smith, Friday, Carmelo addressed the false 'narratives' around his toxic reputation but seemed to come off like someone begging for another job in the NBA.
Check out the audio below as Gottlieb explains exactly why Carmelo isn't in the NBA, and details why players like him may have been valued at one point in recent history, but the type of talent that could soon go extinct in the modern NBA.