Why Ezekiel Elliott Holds More Leverage Against the Cowboys Than You Think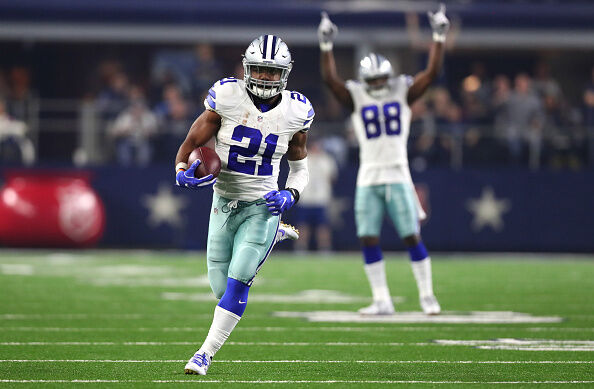 Robert Klemko:

"I think Ezekiel Elliott has an enormous amount of leverage here. This is the only offense in the NFL that relies this much on a running back. They don't have stud receivers and they've got one 'good' receiver. They don't have a stud tight end, and they don't have a stud quarterback who can carry an offense all by himself. Everything is based on play action in that offense. That's why I think Zeke has a chance at getting the contract he wants, just because he knows the value he has to that offense. If they had a quarterback better than Dak Prescott, I don't think he would have made this decision."
Listen to Sports Illustrated columnist and NFL analyst Robert Klemko join The Doug Gottlieb Show (with guest hosts Jason Smith and Mike Harmon) to discuss why he believes Dallas Cowboys star running back Ezekiel Elliott actually has a much better chance to land a new deal than you think.
Despite The Athletic recently publishing a piece on how analytics have slowly downgraded the value of running backs over the last decade, Klemko believes Zeke's case is a unique one, considering the type of offense that the Cowboys run, and the caliber, or rather lack thereof, at the quarterback position.
Check out the audio below as Klemko says he doesn't believe Zeke would be holding out if he was on another team, and details why he knows Dallas desperately needs him.