Browns Would Rather Be NFL's Coolest Fraternity House, Than NFL's Best Team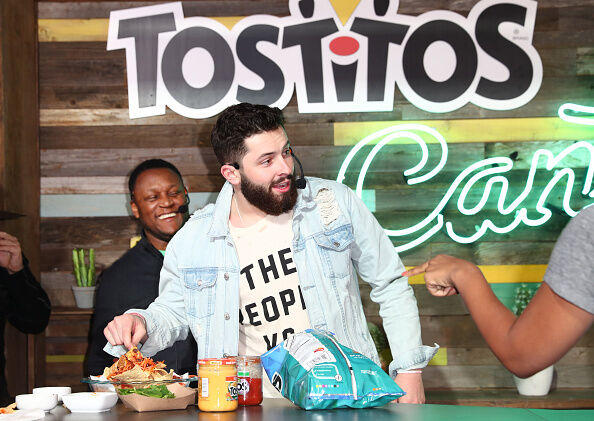 Colin Cowherd:

"Cleveland and Baker Mayfield feel like the NFL's best fraternity house and Omega Delta Baker is a hell of a frat!!!... Best parties, best beer chuggers, a lot of Alpha, and the funniest guys, but like the Browns, the plumbing hasn't worked at that frat house in over 20 years and I'd never ever want to live there. You know when the best week to be in a frat house is? RUSH WEEK. No big midterms yet, no finals yet, the front door is still on its hinges, they're throwing the best parties, the weather is perfect, and nobody has been thrown out yet… And it's rush week at the NFL's best fraternity house, right. Of course, the frat house is NOT where you want to be during Finals week, otherwise known as JANUARY in the NFL. That's when the Steelers and Patriots flourish. You don't want to be the best frat house during finals week. Baker was a little too good at that beer chugging, and a little too good for my franchise quarterback who is 1-5 against winning teams. But it's Cleveland, so OF COURSE they loved it."
Listen to Colin Cowherd discuss Baker Mayfield's next great media appearance, as the unapologetically self-assured Cleveland Browns quarterback has become arguably the league's most viral player, and for good reason.
Mayfield made news over the weekend when he appeared on the big screen at Progressive Field during an Indians game, shotgunning a beer to the delight of the Indians fans. This was following a recent trend of NFL players being featured at stadiums chugging beer.
Cowherd lauded Mayfield for turning the Browns into the NFL's coolest fraternity, but much like college fraternities, you'd much rather be in the frat house during rush week (August/September) than during Finals week (December/January), and Colin says the Browns are soon going to find that out the hard way that the good times at your 'cool' fraternity house are going to cease by the end of the semester.
Check out the audio below as Colin compares the Browns to the cool fraternity at college who eventually gets thrown off campus.