Colin Cowherd Says the New York Jets Will Be the NFL's Most Improved Team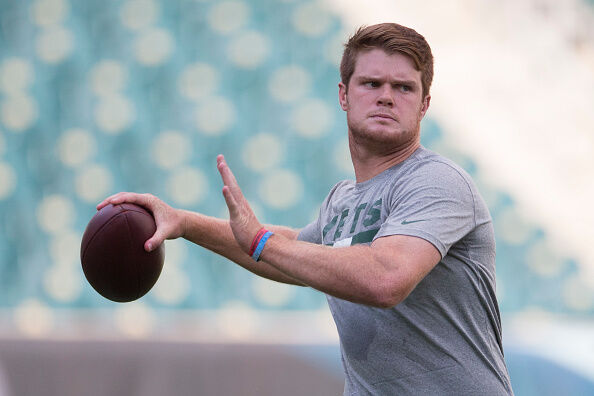 Colin Cowherd:

"Sam Darnold is not getting the love of Baker Mayfield because he can't chug a beer like Baker can. Last year as a rookie he had a defensive coach, he had no running backs, he had a shaky offensive line on the interior, and they didn't have a top slot receiver… In the last six months he has now has an offensive coach in Adam Gase, what appears to be a legitimate GM in Joe Douglas, a star running back, a star slot receiver, two elite inferior offensive lineman, got the best player in the Draft Quinnen Williams, and a Pro Bowl linebacker CJ Mosley. That is a massive upgrade over year one."
Listen to Colin Cowherd explain why he thinks the New York Jets will be the NFL's most improved team a year after Sam Darnold rocky rookie season with former head coach Todd Bowles.
Colin says with Adam Gase commandeering a reloaded Jets offense that was rebuilt by new general manager, Joe Douglas, Darnold finally has the weapons and leadership he needs to take the next step, and get the Jets into postseason contention.
Check out the audio below as Colin explains why you need to buy stock into the Jets DOUBLING their four wins from last year at the very least.