Colin Cowherd: The Cleveland Browns Are the 'Fake Tough Guys' of the NFL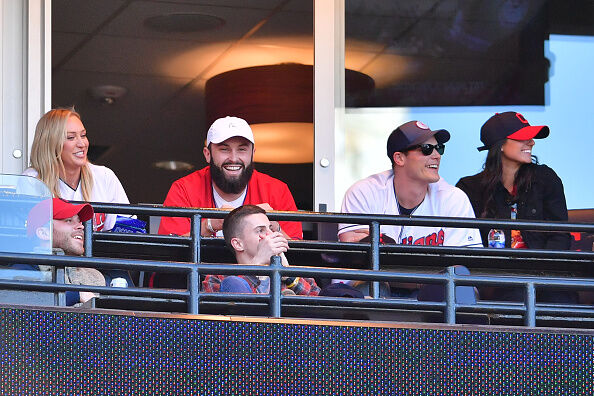 Colin Cowherd:

"I have never seen a team coming off a 7-8-1 season make this much noise. Cleveland is new money and they don't know what to do with it. They're buying jet skis and they're buying sports cars and buying second and third houses, they don't know how to act. Pittsburgh is generational wealth. The grandpa was wealthy, the parents were wealthy, the kids are wealthy and they've been here before. They were noisy last year and then got it OUT of the building. When you've never had money and power you become fake rich guy , fake loud guy, and fake tough guy, because you don't know how to act. Cleveland doesn't know how to act."
Listen to Colin Cowherd explain why he thinks the Cleveland Browns are the 'fake tough guys' of the NFL, as the previously dormant franchise is suddenly the most viral talking point of the NFL offseason.
After Browns quarterback Baker Mayfield made news for his appearance at a Cleveland Indians game shotgunning beers on the Titantron, their head coach Freddie Kitchens went on a bizarre scorched earth campaign against former Browns assistant Bob Wyley, made famous by his belly contractions during line drills in last year's 'Hard Knocks' season.
Kitchens essentially buried Wylie alive and then went on to guarantee he'd fire anyone leaking anonymous sourcing to the media, in an unexpected power move that seemed completely pointless.
Check out the audio and video below as Cowherd says these Browns, suddenly equipped with money and acclaim, simply don't know how to act.