Rob Parker Says Steph Curry Shouldn't Have Made NBA's 'All-Decade Team'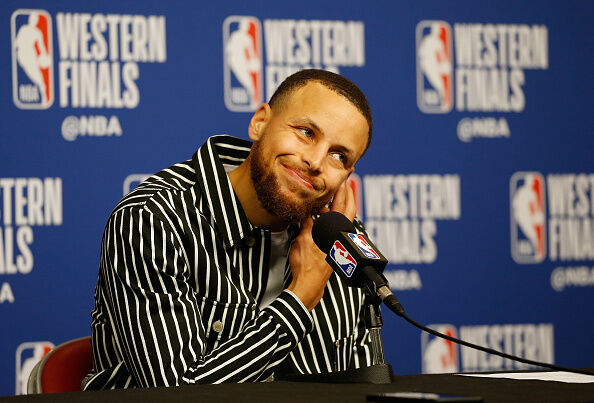 Rob Parker: "Steph Curry really didn't become a big winner until Kevin Durant got there. We just saw this past year that 'NO DURANT = NO TITLE' and they were looking for Steph to make some big shots at the end of the games and it didn't happen. He had an open look at the end of Game 6 and could have won that game with Klay Thompson down! You wanna talk about finding a moment to RISE UP and show what a great player you are? People make Steph out to be 'THAT GUY', but when you're 0 for 8 with the game tied or trailing in the last 20 seconds I don't think you're 'that guy'. He's a really good player, but he's not that guy on that level that they put him on. For all the cute threes he makes like they're playing the Washington Generals, none of them go down when it really matters."
Listen to notorious Steph Curry critic Rob Parker join The Herd to explain to Colin Cowherd why he wouldn't have put Steph on the NBA's 'All-Decade First Team', as NBA.com made headlines on Tuesday when they released their All-Decade teams.
The teams, which include three teams of five players regardless of position (First Team, Second Team, Third Team), compiled the league's greatest players since 2010.
First Team: Steph Curry, LeBron James, James Harden, Kevin Durant, Kawhi Leonard.
Second Team: Chris Paul, Russell Westbrook, Carmelo Anthony, Anthony Davis, Blake Griffin.
Third Team: Dwyane Wade, Paul George, Kobe Bryant, Giannis Antetokounmpo, Lamarcus Aldridge.
Check out the audio below as Rob tells Colin why he doesn't put Steph on the 'elite' level that everyone else in the media does.