Colin Cowherd Says He'd Rather Have Dwayne Haskins Than Kyler Murray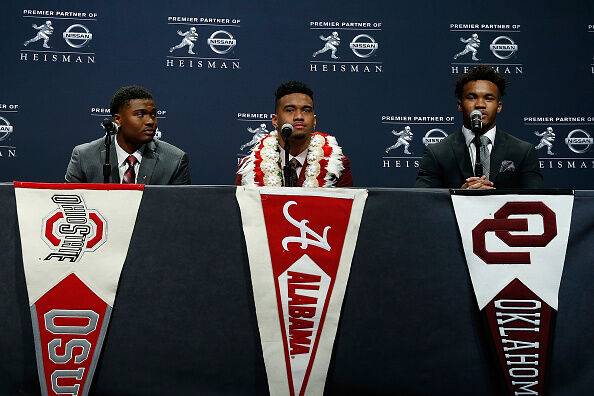 Colin Cowherd: "Everybody wants a running quarterback now! But three of the four quarterbacks who finished the season last year were Jared Goff: can't run, Tom Brady: can't run, Drew Brees: can't run, and Patrick Mahomes can run but he's really a pocket passer… Cam Newton, last year got hit in Week 10 by an athlete smaller than him and he's STILL hurt. I like mobility as in 'escapability' but I don't want running quarterbacks. Dwayne Haskins is the future, NOT Kyler Murray."
Listen to Colin Cowherd explain why he thinks Washington Redskins rookie quarterback Dwayne Haskins has a higher ceiling than former no. 1 overall pick Kyler Murray of the Arizona Cardinals.
Cowherd says Murray might be one of the most fascinating storylines of the season, as an electric 5'10" scrambler who is going to be running for his life behind one of the NFL's worst offensive lines, but Colin looks at a guy like Cam Newton, and the chronic injuries he suffers from, and says he wants no part of a running quarterbacks like Kyler and Lamar Jackson.
Check out the audio and vid below as Colin details why the league is centered around 'throwers' like Jared Goff, Tom Brady, and Drew Brees, and not 'runners' like Kyler, Lamar, and Cam.