Report: Antonio Brown Refuses to Play Unless Allowed to Wear His Old Helmet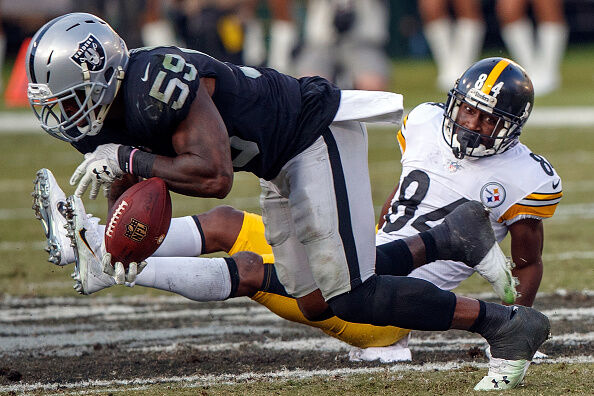 Adam Schefter:

"Raiders WR Antonio Brown has told team officials that unless he gets to wear his old helmet, he will not play football again per leagues sources. Antonio Brown believes the new helmet that the rules mandate he wears protrudes out and interferes with his vision as he tries to catch the football. The Raiders have been sending Brown other approved helmets to try out but, at this time, he is not interested in wearing any of them. Brown had a two-hour hearing today with league officials regarding whether he will be allowed to wear his old helmet; his NFL future could be riding on it."
ESPN's Adam Schefter is reporting that Oakland Raiders All-Pro wide out Antonio Brown is threatening to retire if he's not allowed to wear his old helmet.
Schefter reports that Brown is angry with the league's new helmet models that are required by the league, and says the new helmets have a design that 'protrudes out' too much and affects his vision trying to catch the ball.
The incredibly bizarre report is another PR blow for the team with the controversial and polarizing Brown, who had reportedly gone 'radio silent' with the team Thursday, and was already missing time because of a 'frostbite' injury to his feet that he allegedly suffered while in cryotherapy.
The 31-year-old, seven-time Pro Bowler and 5-time All-Pro who twice led the league in receiving (2014, 2017) is widely considered the NFL's best wide receiver, and came over to the Raiders from the Pittsburgh Steelers on March 10th, 2019, when the Steelers traded Brown to the Raiders for a third and fifth round pick in the last NFL Draft (2019).
The Raiders will open the season at home against the Denver Broncos on Monday Night Football, September 9th.