Why Christian McCaffrey is Going to Rewrite the Record Book at Running Back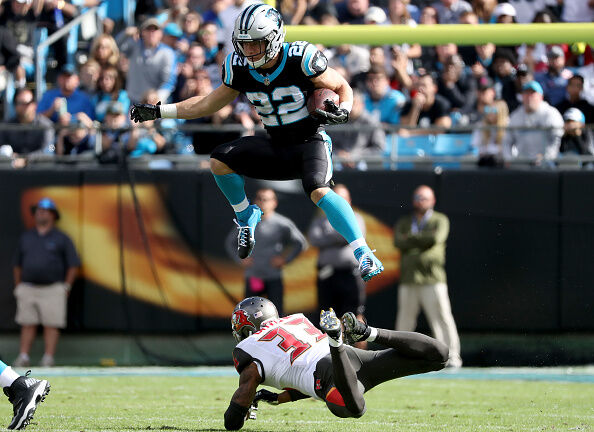 David Shaw:

"This kid is special. His body is still maturing so he has gotten bigger and stronger, and you could also say he has gotten faster and quicker. This kid is explosive and is on a mission. I would keep the record book open. Last year was a breakout year, but watch out, this year might be a record year for the kid. Anybody who saw him Live is not surprised by this happening."

(FULL Audio at Bottom of Page)
Listen to Stanford head coach David Shaw speak glowingly of Carolina Panthers running back Christian McCaffrey, who played under Shaw at Stanford from 2014 to 2016.
Under Shaw, McCaffrey was named the Pac-12 Offensive Player of the Year in 2015, including finishing second in the Heisman voting behind Alabama Crimson Tide running back Derrick Henry.
Shaw says he thinks McCaffrey can become just the third player in NFL history to have a 1,000-yard rushing and 1,000-yard receiving season, joining former Hall of Fame St. Louis Rams running back Marshall Faulk, and Hall of Fame San Francisco 49ers running back Roger Craig.
Shaw also says watch out for the 'all-purpose yards' record to fall as well, as former Stanford player Glyn Milburn has the record with 404 yards (Set in 1995)
Check out the full segment and full interview below: