Clay Travis Says Dak Prescott is Only Worth $20 Million a Year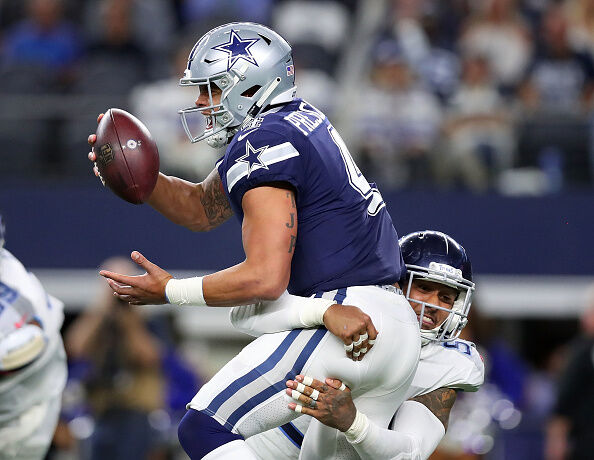 Clay Travis:

"I think the Dallas Cowboys have a lot of really good young talent around Dak Prescott and I don't believe that Dak is any better than an 'average' quarterback in the NFL. I would argue Marcus Mariota is a $20 million a year guy and that's at the high-end of what Mariota is worth. I would put Dak Prescott right around the same level. Mariota has three straight winning seasons and has the same number of playoff wins as Dak. For a guy on such a talented team to argue that he's worth $40 million a year is wildly insane even from a negotiation perspective."

(FULL Audio at Bottom of Page)
Listen to Clay Travis explain why he thinks reports of Dak Prescott wanting an annual contract of $40 million are laughably absurd, as conflicting reports have at least unanimously all reported that Prescott is looking at a contract way over $30 million a season, which was allegedly offered by Dallas.
Travis, a diehard Tennessee Titans fan, says Dak should be paid exactly the same way Titans quarterback Marcus Mariota will potentially be paid this offseason, as Travis believes Mariota and Dak should warrant a contract in the $20 million range.
Check out the audio below as Clay argues that Dak is no better than Mariota.