Colin Cowherd Maps Out an Offseason Plan For Jerry Jones and the Cowboys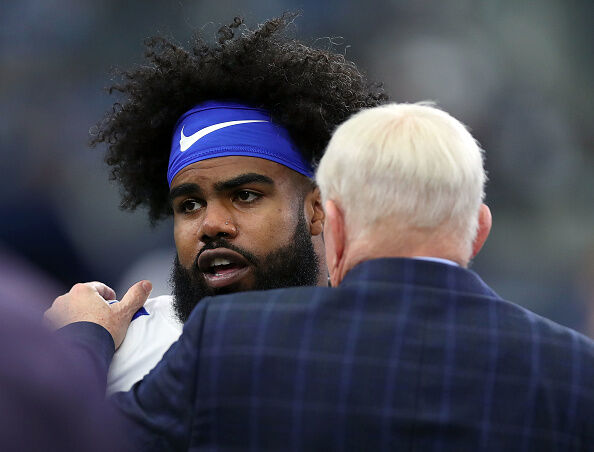 Colin Cowherd:

"This is what I would do if I owned the Cowboys. Three different players, three different positions and three different offers. I would sign Dak Prescott now, swallow hard, and pay him $32 million per year and deal with it. I would make calls and try to trade Ezekiel Elliott. I think he's peaked, I think he's high maintenance, I think he's immature, I don't think he's a great teammate, and like Antonio Brown, I don't think he'll handle anything well with an excess of money. Amari Cooper shares more personality traits with Dak. I would hold for a year and then franchise tag, which will pay him more than he's actually worth."

(Full Audio at Bottom of Page)
Listen to Colin Cowherd explain what the Dallas Cowboys should do this summer during one of the most tumultuous off-seasons in franchise history, that has seen the team's best players all make public grumblings over their current contracts, with some teetering on passive aggressive and some just downright demanding.
Cowboys owner Jerry Jones has largely navigated around the summer's most daunting PR firestorms, but is still facing three unhappy skill players who will determine whether Jones can make one final Super Bowl run during the final chapters of his iconic football career.
Check out the audio or video below as Colin details what Jones should do with his three stars, Dak Prescott, Ezekiel Elliott, and Amari Cooper.