Doug Gottlieb Explains Why He Shot Only 45.7% From the Foul Line in College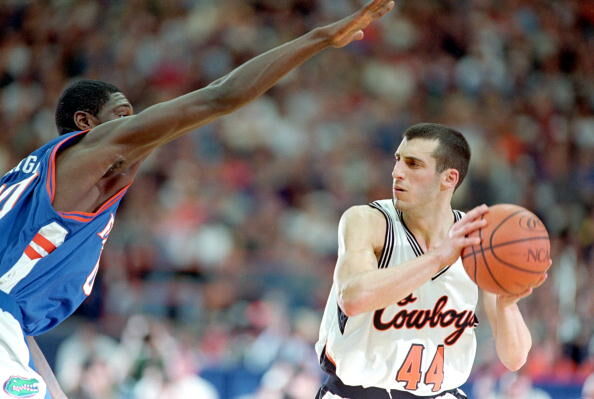 Doug Gottlieb:

"I was actually a very good shooter but then it gets into your head and it almost becomes stage fright. I became Rondo before Rondo where you could find a way to play without a jump shot. I should have done therapy; I think it would have really, really, helped. In high school I was an 80% free throw shooter and would just hold the ball and get fouled and then make the free throws and win the game."
Listen to Fox Sports Radio host and former Oklahoma State Cowboys point guard Doug Gottlieb discuss the mental aspects of shooting free throws in the game of basketball, as Gottlieb was one of the rare examples of a point guard who severely struggled from the free throw line.
Gottlieb is 11th on the NCAA's all-time assists rankings, as he was a three-year starter on NBA player-laden Oklahoma State teams in the late 90's, but he was surprisingly one of the worst free throw shooters in college basketball.
Despite averaging 7.6 assists per game in college, Gottlieb only made 139 of his 304 free throw attempts, a 45.7% clip.
Check out the interview below as Gottlieb explains to Dan Patrick how he went from a great free throw shooter in high school, to an absolute brick-laying liability in college.