Why Mahomes, Luck, Wentz, & Trevor Lawrence Are Most Talented QB's on Earth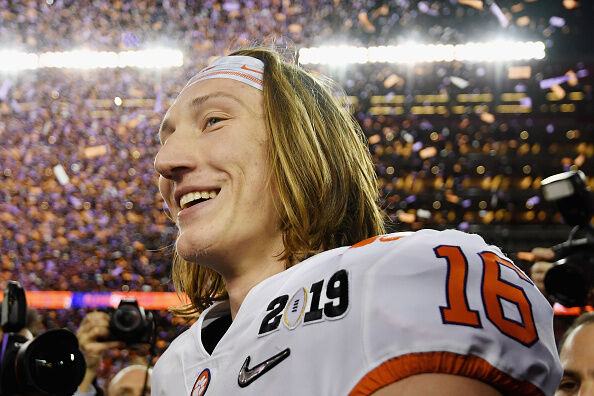 Colin Cowherd:

"Since 2012 through the 2021 draft there are four quarterbacks: Andrew Luck, Carson Wentz, Patrick and Trevor Lawrence… They will be 'different'. They are the A+ guys and the 'Big Four'; arm, athletic ability, confidence, highly functional IQ, the whip, and the 'it'. Sam Darnold is talented but he doesn't have the natural throwing motion and gifts of Luck, Mahomes, Wentz, and Lawrence. Baker Mayfield is really talented, but he's 5'11" and a two-time walk-on. Jared Goff is a beautiful long ball thrower but there are athletic concerns. Deshaun Watson is very talented, but he is not a very elegant and natural thrower. These four players will be able to overcome a bad coach, a bad GM, overcome an atrocious offensive line."

(FULL AUDIO AT BOTTOM OF PAGE)
Listen to Colin Cowherd explain why he thinks Patrick Mahomes, Andrew Luck, Carson Wentz, and Trevor Lawrence are the sport of football's 'Big Four' at the moment, as Colin believes once the Clemson Tigers phenom is in the NFL by 2021, these four quarterbacks with be the 'it' players in the league.
Colin says these four guys are just 'different' and all possess prodigious physical and mental skill sets that make them the four finest quarterback specimens in football.
Check out the video below as Colin says these guys are simply on another level than any other player in the game of football.