Colin Cowherd Says the Kansas City Chiefs Are the NFL's Next Great Dynasty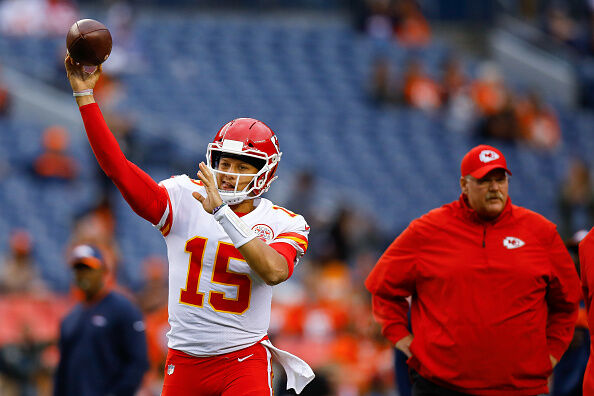 Colin Cowherd:

"If you look at the greatest quarterbacks of all time, NO EXCEPTIONS, they ALL had great coaches. I think Patrick Mahomes and Andy Reid, over the next 10-12 years, will have the greatest opportunity to be in the Walsh/Montana, Aikman/Jimmy, Bradshaw/Knoll, Brady/Belichick, and Elway/Shanahan model. The Chiefs draft well, they have dysfunction in the division, and in two years the Raiders, Chargers, and Broncos might all have new quarterbacks. When Tom Brady leaves the door is going to be left wide open. Reid and Mahomes feels like 12 years and five Super Bowl appearances."

(FULL AUDIO AT BOTTOM OF PAGE)
Listen to Colin Cowherd explain why he thinks the Kansas City Chiefs will replace the New England Patriots as the NFL's next dynasty as rumors of Tom Brady's impending retirement continue to swirl around the league this week.
Chiefs' quarterback Patrick Mahomes is widely considered the best quarterback in the NFL, and Andy Reid is a future Hall of Fame coach that is one of the most gifted offensive minds in league history. With every dynasty comes a legendary coach/QB combination, and Colin believes Mahomes/Reid could be your next Bill Walsh/Joe Montana, John Elway/Mike Shanahan, and Tom Brady/Bill Belichick championship duo.
Check out the video below as Colin explains why the stars are aligning for the 2020's being dominated by a Chiefs franchise who hasn't won the Super Bowl since 1970.