Doug Gottlieb Explains Why He Called Andrew Luck a Millennial For Retiring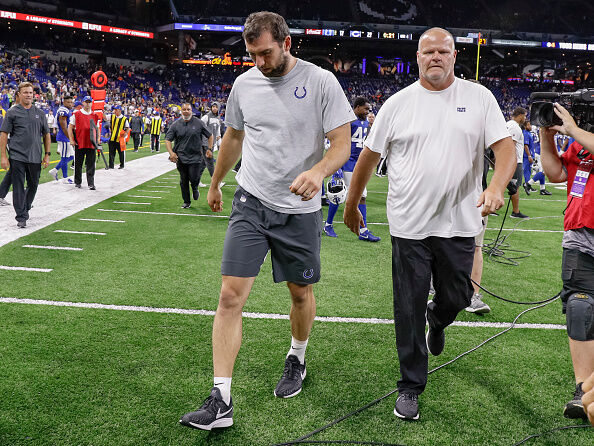 Doug Gottlieb:

"This is the new generation of athlete; the one that has 'feelings'…You're triggered by the word MILLENNIALS –– 'HE'S MAKING FUN OF MILLENNIALS AGAIN! I GOTTA TWEET SOMETHING MEAN ABOUT HIM!' The reason people aren't coming at my take with a counter-take is because they know there's actually a lot of truth to it… This generation is a little softer and if you're offended by that then that's okay."

(Full Audio at Bottom of Page)
Listen to Doug Gottlieb discuss the parallels of the retirements between Andrew Luck and Rob Gronkowski and also the misconceptions of trying to directly mirror the two.
A couple days after Luck announced one of the most shocking retirements in sports history, Gronkowski made news on Tuesday when he opened up on how football was making him unhappy and taking a toll on him emotionally.
The comments from Gronkowski seemed to indirectly validate Luck's decision.
Gottlieb, however, disagrees with that sentiment and says the tight end position is one of the most physical demanding and vulnerable positions on the field. Gottlieb says quarterback is a shamelessly protected spot on the field, with the league introducing revolutionary new rules protecting quarterbacks seemingly every season.
Gottlieb also explained why he tweeted that Luck's retirement was the 'most millennial thing ever' on Saturday, amd details why this generation of NFL players is night and day different than the ones of yesteryear.
Check out the full audio below: