Colts' HC & GM Reportedly Begged Andrew Luck to Go on Injured Reserve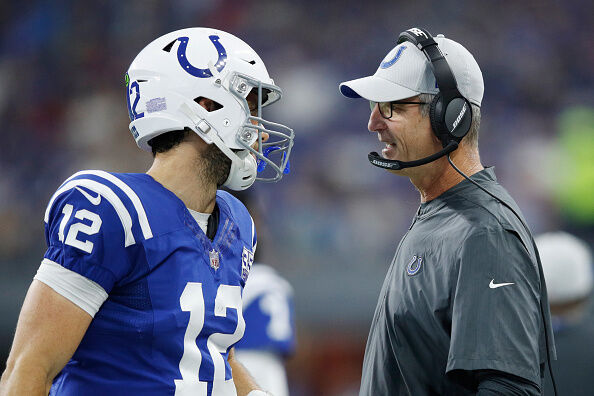 Peter King:

"I said to Andrew Luck flat out, 'Is there any doubt in your mind with this bad calf, that five weeks from today you'll be taking the field against the Los Angeles Chargers?' and he said 'No, no doubt.' To say I was surprised when he made this announcement was an understatement and I had no idea it was coming… The NFL has a rule where you can go on IR and designate them to return midway through the season. Chris Ballard the GM and Frank Reich the coach tried to convince Andrew Luck 'Please do this, go on Injured Reserve, and go somewhere, go ANYWHERE, if you don't want to be in the way of Jacoby Brissett and you don't want to have people asking you every day 'hey, how ya doing?' Just rehab somewhere else. But he didn't want to do that… Mentally, football to Andrew Luck began to represent pain, not joy."

(Full Audio at Bottom of Page)
Listen to NFL insider Peter King join The Herd to discuss how shocked he was when he heard the news of Indianapolis Colts quarterback Andrew Luck's retirement from the NFL, as King had just been at Colts training camp a couple weeks before the stunning announcement.
King says when he talked to Luck, he told him there was 'no doubt' he would be ready for Indy's Week 1 opener vs. the Los Angeles Chargers.
King told Colin Cowherd that Colts head coach Frank Reich and general manager Chris Ballard had tried to convince Luck to go on Injured Reserve, which would have meant Luck would be eligible to return in Week 9 without the team having to use a roster spot.
Reich and Ballard figured it would give Luck another two months to rehab his calf injury away from the team, and more importantly, without constant media bombardment for health updates.
Check out the audio below as King explains why Luck ultimately cut himself loose for good.