Why a 'Quitter' Like Andrew Luck Shouldn't Be Applauded by the Media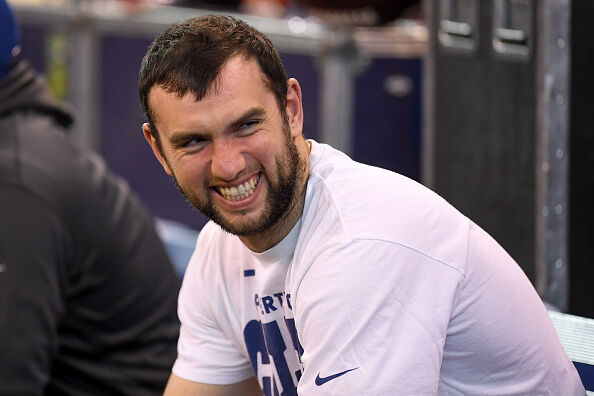 Ben Maller:

"When will the sports media stop scolding anyone who dares step out of the groupthink regarding Andrew Luck being a hero for taking his ball and going home?? These media elites are still lecturing you and I on the virtues of Andrew Luck and apparently he's the patron saint of the NFL. Luck is not a god-like figure. He had a job, made a lot of money, and quit the job… We've have seen constant streams of proclamation and it's essentially been like a music station doing a love song dedication for a guy. He's chosen to live a hedonistic lifestyle. It has been sensory overload being submerged in this bucket of Andrew Luck hyperbole and propaganda. Luck doesn't deserve applause, nor should he get applause, for QUITTING. If he wanted to quit he should have quit last year, but maybe this is just the new generation of snowflakes."

(Full Audio at Bottom of Page)
Listen to Ben Maller question the hero worship around the now-retired former Indianapolis Colts quarterback Andrew Luck, as the four-time Pro Bowler shockingly left the game of football at the age of 29.
Maller doesn't understand why the media has started this brutally antagonistic movement of attacking anyone who critiques the timing or logistics of the move, while then trying to act like Luck is some football martyr.
Check out the audio below as Maller argues that Luck is a quitter and doesn't believe he should receive any acclaim for that whatsoever.