Steve Beuerlein Says Andrew Luck Will 'Regret' Retiring the Way He Did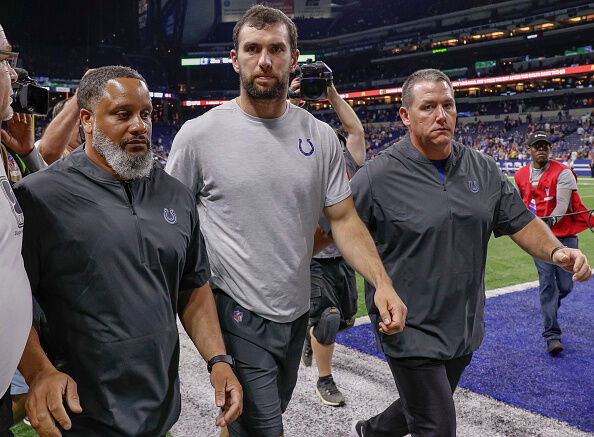 Steve Beuerlein:

"You CANNOT do that to your team and your organization at that point, especially when you came out and admitted that you had only been contemplating it for ten days. Injured Reserve would have been the right way to go, to consider all of his options and not to throw that whole organization into chaos. It would have given his teammates hope if they knew he was coming back in the second half. By retiring, he's eliminating that hope and that belief that they could have made a run to the Super Bowl. The timing of his announcement was not acceptable to do what he did. At some point he's going to regret this and it will haunt him. I don't mean it's going to be a black cloud that follows him around the rest of his life, I just mean at some point he's going to look back and say 'I wish I handled that a little bit differently.'"

(Full Audio at Bottom of Page)
Listen to former NFL quarterback Steve Beuerlein join The Herd to double down and expand on his controversial opinion that he made last week detailing how the timing of Andrew Luck's retirement was needlessly catastrophic to his own franchise.
Luck stunned the sports world with his shocking retirement from the league at the age of 29, which instantly killed any hopes Super Bowl hopes of a Indianapolis team that was the most loaded it had been during Luck's tenure there.
Check out the interview below as Beuerlein says Luck is going to regret leaving his former franchise in 'chaos' and explains why he should have gone on Injured Reserve for half the season and taken two months off from the game to fully weigh his options.