Russell Wilson is the Most Underrated Player in NFL History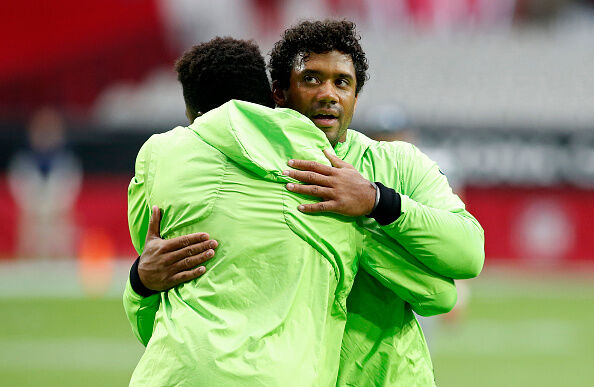 Colin Cowherd:

"Russell Wilson's best receiver retired, the offensive line is so-so, his top running back was picked in the 7th round, he has a rookie wide receiver who dropped in the Draft, and has a blocking tight end, and right now he's neck-and-neck with Patrick Mahomes as the best quarterback statistically in the NFL. It makes absolutely no sense. He's unbelievable. He's the most underrated player of my lifetime and I'm not even sure who is second."

(Full Video at Bottom of Page)
Listen to Colin Cowherd explain why he believes Seattle Seahawks quarterback Russell Wilson is the most underrated player in league history.
At one point not even good enough to start at North Carolina State, Wilson is the midst of his prime at 30-years-old. Wilson is 78-37 for his career and has a 64.6 completion percentage and a touchdown-to-interception ratio of 206/63. His 101.1 career passer rating is second in NFL history.
Six of Wilson's seven season he's reached double-digit wins and he has never finished .500 or worse.
Check out the video below as Colin explains why Wilson has had one of the most immaculate careers of all time, considering he's excelled with marginal weapons at running back and wide receiver, and never had a competent offensive line whatsoever.