Clay Travis: Tennessee Titans Are the NFL's Biggest Disaster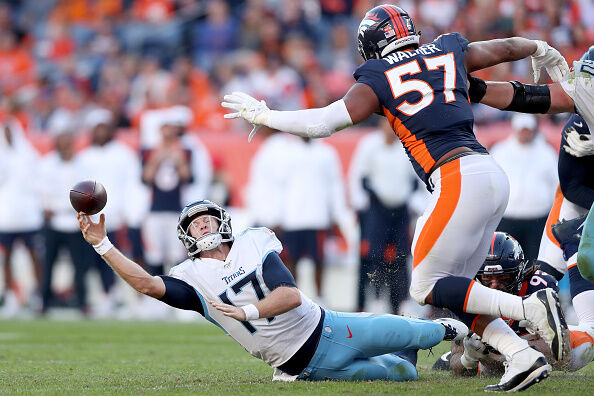 Clay Travis:

"This Titans offense is one of the worst I have ever seen in the NFL. You have to question the elevation of Arthur Smith to offensive coordinator. He had never been an OC before and has been an unmitigated disaster. That performance versus the Broncos was one of the worst I've ever seen, and I've watched a lot of bad football. This is one of the worst offensive lines ever put together and simultaneously one of the highest ever paid. That's a BAD combination."

(Full Audio at Bottom of Page)
Listen to Clay Travis explain why the Tennessee Titans season has been a complete dumpster fire, as the once dangerous Titans who some were even touting as a dark horse powerhouse in the AFC have dropped to 2-4 and are already benching quarterbacks.
Mariota was replaced in favor of Ryan Tannehill after Mariota continued a rotten string of poor play that has him ranked second to last in the NFL in QBR and tied for the league-lead in sacks.
Mariota has just seven touchdown passes in six games, and the Titans offense as a whole has put up 7/7/0 scoring performances in three of the last four weeks.
Check out the audio below as Clay details why the Titans need to clean house on a plunging franchise.