Rob Gronkowski Is Closing in on a Deal With the WWE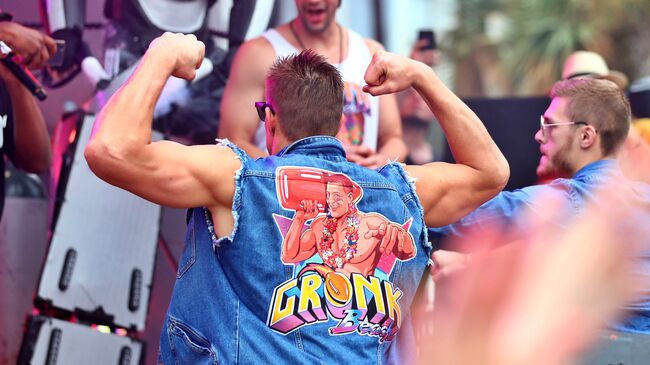 While retired New England Patriots tight end Rob Gronkowski's days of catching footballs and winning Super Bowls might be behind him, he could make an appearance inside the squared circle in the near future. According to a report from The Wrap, Gronk is close to signing a deal to join the WWE.
While the WWE and Gronkowski have not commented on the report, he could make his first appearance on Smackdown next week and will likely be involved in Wrestlemania 36 on April 5 in Tampa, Florida.
It would not be the first time Gronkowski showed up at Wrestlemania. In 2017, at Wrestlemania 33, Gronk jumped a barricade to help his friend Mojo Rawley win the Andre the Giant Battle Royal.
Last year, Gronk said that wrestling in the WWE was always a dream of his, but suggested it would be a few years before he was ready to step into the ring.
"With wrestling, I don't feel like I would be a full-time wrestler, but there is one thing I'm down for," Gronkowski said, according to ESPN. "And that's to do one crazy match. Practice it for a little bit, go out there -- like in a Royal Rumble -- go out there, I got my friend in WWE [Rawley], practice it and do a full-on WWE match. I'm not saying when, maybe five years. I got the rest of my life to do that. I've always dreamed about doing that, just one time, going in there and going full-out. That may be a possibility, one time, down the road."