Kenley Jansen is the Reason the Dodgers Will Not Win the World Series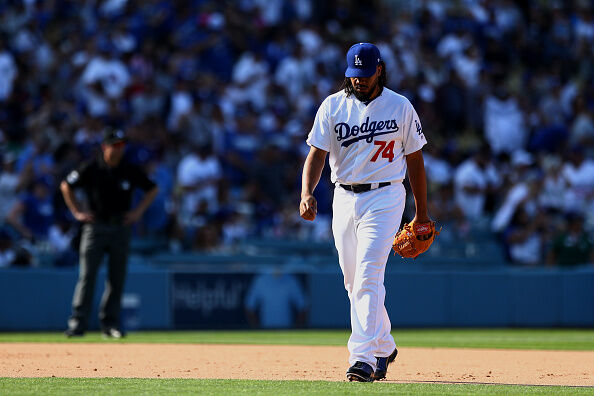 Ben Maller:

"Kenley Jansen is nothing but dead weight. If Dave Roberts is so pig-headed to keep sending Jansen to the mound in October, they could lose in the first round of the playoffs. This guy sucks and he shouldn't see the field. I don't care if he's a 'good guy', if he's a good guy, hire him as a coach, just don't send him out to the mound! You're going to let another 100-win season slip away because Kenley needs Depends on the mound? They're going to need seven run leads in the 9th to have a chance with Jansen and he shouldn't even be on the playoff roster. He's overmatched by professional hitters."

(Full Audio at Bottom of Page)
Listen to Ben Maller explain why Los Angeles Dodgers closer Kenley Jansen is going to be the reason why the regular season juggernaut Dodgers once again come up the smallest on the biggest stage in October.
The Dodgers have finished at least 20 games over .500 the last seven seasons but have yet to win their first World Series since 1988.
Jansen was arguably the game's best closer in 2016 and 2017, but posted a 3.01 ERA last season and an unsightly 3.80 ERA this season. Jansen finished fifth in NL Cy Young voting in 2017 when notched a dominant 1.32 earned run average.
After blowing his seventh save of the season versus the Tampa Bay Rays on Wednesday night, Maller thinks the Dodgers need to start distancing themselves from the struggling closer, even going so far to say he should be left out the team's playoff roster.
Check out the full audio below.

The Ben Maller Show
Want to know more about The Ben Maller Show? Get their official bio, social pages & articles on FOX Sports Radio!
Read more