Cam Newton Will Fake the Severity on His Injury if Kyle Allen Keeps Winning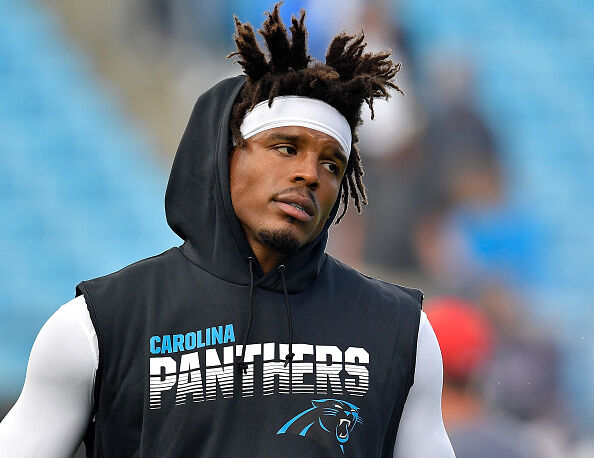 Jason Smith:

"You can now see how the Cam Newton era in Carolina is going to end, and it's very similar to last year with the Ravens and Joe Flacco. This is one of those 'You take time off 'wink-wink' because we've got a guy playing better than you right now, and Cam saying yes 'wink-wink' I'm going to take a lot of time off here so I don't get embarrassed when I don't get my job back. The longer Kyle Allen plays well, the longer Cam Newton is going to be 'recovering' from this injury because he does not want that stigma of being outplayed by a no-namer and he can't get his job back."

(Full Audio at Bottom of Page)
Listen to Jason Smith explain why he thinks Cam Newton has too big of an ego to just let backup Carolina Panthers quarterback Kyle Allen take his job while he stands on the sidelines in a uniform supporting the decision to change quarterbacks.
Jason isn't buying Cam's injury in its entirety, saying the longer Allen keeps winning and playing well, the longer Cam will take 'recovering' from his injury.
Check out the audio below as Jason explains why it's painfully obvious that Cam's strangely vague rehabilitation timeline is because Cam is humiliated that a no-name rookie has stolen his job away from.

The Jason Smith Show with Mike Harmon
Want to know more about The Jason Smith Show? Get their official bio, social pages & articles on FOX Sports Radio!
Read more