Kawhi Leonard is Reportedly 'Seriously Considering' Signing With Lakers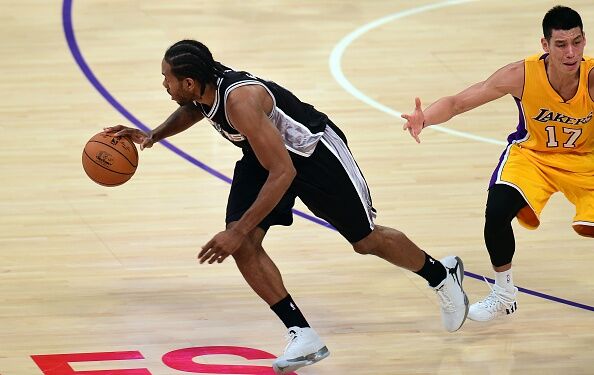 Stephen A. Smith:

"I have received the word that Kawhi Leonard is seriously considering the Los Angeles Lakers... The Clippers are very, very nervous right now. And obviously in the case of the Toronto Raptors he says he will grant them a meeting, but why should you require a meeting?? You just won a championship with them and you played with them the last year. He will listen to their pitch or whatever, but I don't see how they would even need to have a pitch."
ESPN's Stephen A. Smith reported on the network's morning show 'Get Up' that he thinks Kawhi Leonard is 'seriously considering' joining the Los Angeles Lakers just days after conflicting reports had ruled the Lakers out of the sweltering sweepstakes for the game's best player.
Coming off the most embarrassing seasons in franchise history, the team is now maneuvering at a breakneck pace to not only redeem itself from last years' 37-45 playoff-less season, but also emerge as the NBA's most terrifying juggernaut heading into next season.
After trading for Anthony Davis on June 17th the Lakers have starting unloading players to be able to afford a third superstar to join AD and LeBron James.
The Raptors and Clippers have always been the frontrunners but the Anthony Davis trade has suddenly put the Lakers at the tip of every free agent's tongue.