Ric Bucher: Kawhi Leonard is Strongly Considering 1-Year Deal With Raptors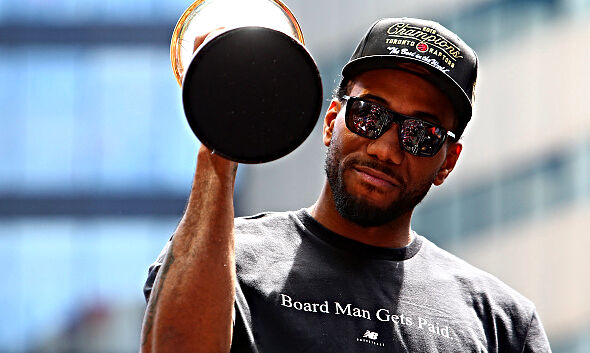 Ric Bucher:

"I just got off the phone and this is how the last 24-36 hours have been. Someone is saying they think Toronto has a very good shot for the Raptors to sign Kawhi to a one-year deal. He can take the one year, then that puts him in the category of a super max for bigger money and ultimately has the opportunity to run it back in the Eastern Conference. If he stays in Toronto, they are the prohibitive favorites to win another championship."
NBA insider Ric Bucher joined The Herd during a whirlwind Monday of Kawhi Leonard reports, as one of the most important free agents in sports history continues his stalemate with a handful of teams trying to acquire the two-time Finals MVP.
Sunday's reports have the Los Angeles Lakers as the front-runners to land Leonard after the team enticed Kawhi with the Anthony Davis trade and quick payroll maneuvering to be able to afford another max contract.
However, Bucher told Colin Cowherd that sources closely attached to the Raptors believe Leonard is considering a one-year deal with the Raptors that could give him another opportunity to win a championship and then be eligible for the league's five-year supermax deal in 2020.
Check out the segment below.