Colin Cowherd Says Zion Williamson is Already the Face of the NBA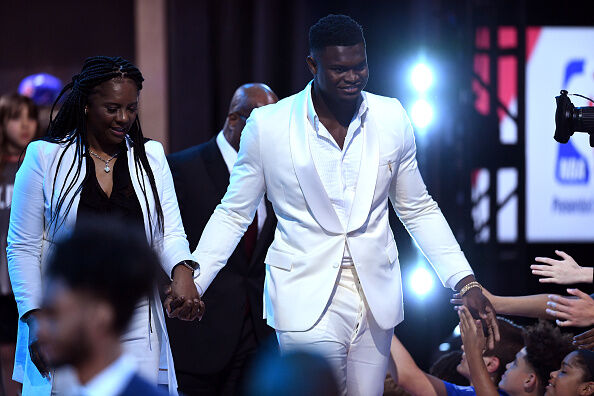 Colin Cowherd:

"You know I love this kid. He played nine minutes of NBA Summer League and that was enough to get him a $75 million shoe deal. I think he's relatable and is going to be the face of the NBA. LeBron is aging, Kawhi and Anthony Davis don't talk much, Harden's game is not that likeable, Giannis is fascinating but he plays in Milwaukee and is more of a TEAM guy. Embiid is fascinating too but will he win enough, and will his body last? Ben Simmons is not a true scorer, and Steph is just not physically dominant. Zion is ALL that and I could not be happier."
Listen to Colin Cowherd explain why New Orleans Pelicans rookie prodigy Zion Williamson will be the face of the NBA in an era where LeBron James is aging and nearly ready to pass the torch as the game's most marketable player to the social media phenomenon Zion.
Colin thinks this relatable, likeable, smiling, flashy, and exuberant GIANT of a 19-year-old is deserving of every penny he'll receive in a career some feel like could be worth a BILLION dollars.
Cowherd already has a history of praising Zion, saying he's already a Top 20 player in the league, how he'd trade LeBron for him straight up, and is the country's next great American sports ICON.
Check out the full segment below.