Zeke Elliott Wants New Deal Because He Knows Running Back Value is Crashing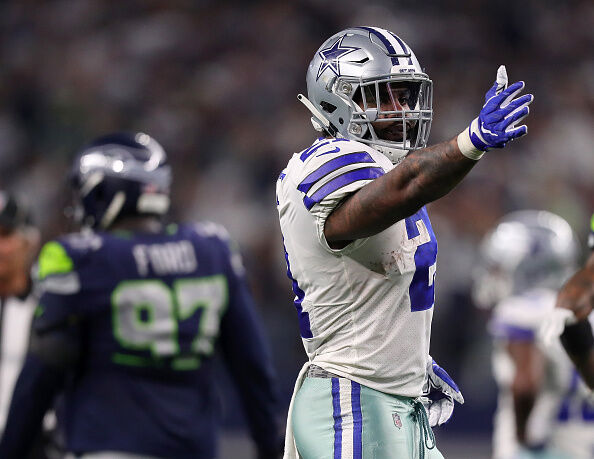 Doug Gottlieb:

"You might be asking yourself, why would Ezekiel Elliott be cutting line? There's a reason Zeke wants his pie now and it's because of the market. The running back market is not only dipping but it may NEVER recover. This is also while the wide receiver market is spiking. Zeke knows running backs are becoming a depreciating asset and the marking plummeting."
Listen to Doug Gottlieb (Filling in for Colin Cowherd) explain why he thinks superstar NFL running backs like Ezekiel Elliott and Melvin Gordon seem desperate to get their big contracts RIGHT NOW, as two of the game's best runners are locked in heated contract holdouts with their current employers.
Doug says the reasoning behind both holdouts is not very complicated and says it's 100% because of the sweeping narrative around the true value of running backs, as many new age analytics that are used across the league are beginning to show how overrated the position really is in terms of overall value.
Gottlieb says star running backs are suddenly realize that a catastrophic recession is coming for their position, and they better cash in NOW.
Check out the video below as Gottlieb says these are scary times for any star running back who feels like they should warrant big money.