Colin Cowherd Says Dak Prescott Needs Amari Cooper, Not Ezekiel Elliott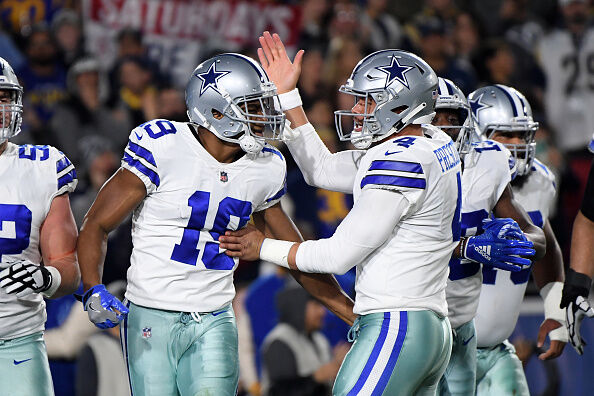 Colin Cowherd:

"Dak Prescott's numbers improved more with Amari Cooper than with Ezekiel Elliott. There is a belief in America that Dak needs Zeke, but Dak actually matches better with Amari Cooper. AMARI is who he needs. I love that Jerry Jones has a tolerance for all this dysfunction with Zeke, but this idea that Dak can't flourish and win without Zeke shouldn't be the narrative."
Listen to Colin Cowherd explain why he thinks there is a bogus narrative going around the league that Dallas Cowboys quarterback Dak Prescott is completely beholden to star running back Ezekiel Elliott for the surge in success he's enjoyed since taking over for Tony Romo three years ago.
Prescott was a largely insignificant quarterback prospect during the 2016 Draft process, going in the fourth round and 135th overall, but his game has taken off in the NFL.
However, despite a 32-16 record with a career 67-25 touchdown-to-interception ratio, Prescott has been branded with the 'system quarterback' label at times, including a popular notion that Zeke Elliott was really the straw that stirred the drink on a powerful Cowboys offense anchored by arguably the NFL's best offensive line.
Check out the audio and video below as Colin explains why Dak's success has a lot more to do with Amari Cooper, than Zeke, and why the Cowboys need to just go ahead and trade Zeke during what could be a lengthy holdout.