Doug Gottlieb: Zion Williamson Must Lose '25-30' Pounds to Stay in the NBA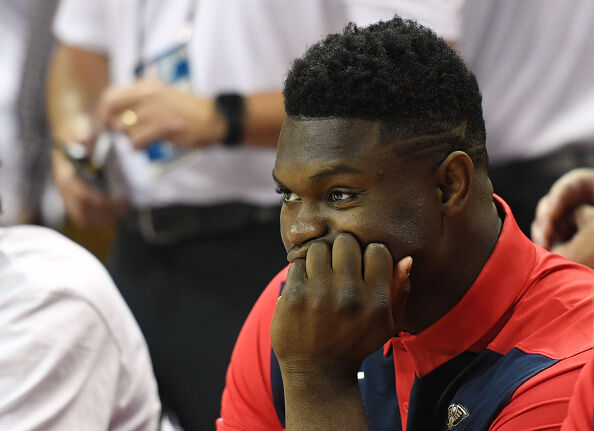 Doug Gottlieb:

"Can Zion Williamson play an entire NBA season at 285? Hell, he can't even play a Summer League season or a college season, and he hasn't played a game in the NBA yet and he's already been shut down. He needs to drop 25-30 pounds immediately. For those of you who say he can't do it, of course he can. There comes massive diet and exercise change. Trim him down before he ever steps onto an NBA floor, it's the ONLY option."

(Full Audio at Bottom of Page)
Listen to Doug Gottlieb explain why he think the New Orleans Pelicans need to devote all their internal resources into slimming down rookie Zion Williamson.
The former Duke phenom will miss the first 6-8 weeks of the NBA season after undergoing right knee surgery to treat a torn meniscus. Zion could miss over 20 games.
Doug says Zion needs to lose '25-30' pounds ASAP just to begin the conversation of having him ready to begin his professional career, as Zion is listed at 285-pounds.
Check out the audio below as Doug details why the future of Zion's career comes down to his playing weight, which would be the type of deterrent that derails entire careers before they ever get started.