Chris Broussard Rips Kawhi Leonard For Glorifying 'Load Management'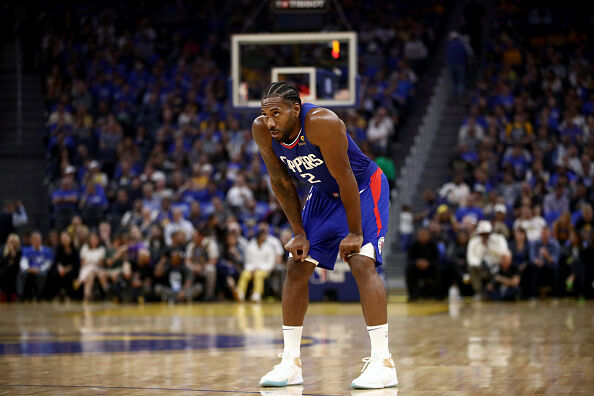 Chris Broussard:

"You better win the championship because if you don't you're going to be criticized for 'Load Management'. I think it's ridiculous. It's deceptive. Kawhi Leonard deserves to be considered the best player in the world but I'm not giving you that title if you're just going to sit out randomly because you don't feel like playing. YOU'RE HEALTHY AND IT'S EIGHT GAMES INTO THE SEASON; WHY IN THE WORLD ARE YOU SITTING OUT?? It's almost become a mental block. In his eight full years he's only played in over 70 games twice. It feels like he THINKS if he plays in too many games he's not going to be healthy. This could end up hurting the players' wallet. You don't think ESPN is going to bring this up in the next TV deal if this continues?? That could affect what they offer, so the Players Association better get involved and be like 'You gotta play when you're healthy.' I'm not comparing you to Michael Jordan if you're not playing every night. LeBron isn't doing this and he's playing in his 17th year. If you want to play in 65 games then let's prorate your contract. These players want 82 games of money but only want to play in 65 of them."

(Full Audio at Bottom of Page)
Listen to NBA analyst and Fox Sports Radio host Chris Broussard rip Kawhi Leonard for popularizing the NBA's new dirty little called 'Load Management' that has befuddled coaches and berated fans.
Broussard thinks the notion of healthy NBA stars sitting out games is beyond ridiculous and could become the sport's most chronic liability if the revolutionary trend continues.
Broussard believes the NBA and Adam Silver may be forced to shorten the season if stars like Leonard and Kyrie Irving stick with their unapologetic abstinence, and also thinks future players' salaries could suffer in the next TV deal if networks pull back money knowing their ratings will suffer from DNPs peppering rosters in big TV games.
Check out the audio below as Broussard says this trend needs to cease immediately, with Broussard even saying players shouldn't get paid for missing games while perfectly healthy.