Rob Parker: We're Watching the Destruction of a 'Washed Up' Tom Brady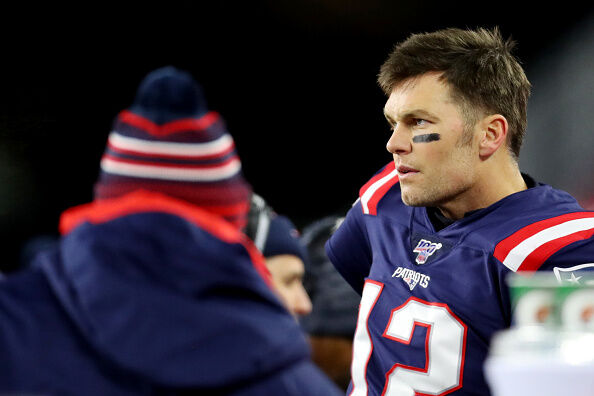 Rob Parker:

"Without question, Tom Brady is DONE. I've been saying he's going to fall off the cliff and my dream has finally been realized. We're watching the DESTRUCTION and DEMOLITION of Brady. Go back to the Super Bowl when he had no touchdowns, a pick, and a fumble -- HE'S BEEN AWFUL. In his last 10 games he has a 78.9 passer rating, which ranks 25th of 27 qualified quarterbacks. His yards per attempt in that same span is DEAD LAST among those 27 quarterbacks. His yards per attempt have declined from 9.3 in 2016, to 6.1 this year, a fall of 34.4%. He only has 12 touchdowns in those 10 games as well. You smell that New England?? THAT'S TOM BRADY."

(Full Rant at Bottom of Page)
Listen to Rob Parker explain why we're officially witnessing the evisceration of Tom Brady's last legs in the NFL, as the 42-year-old six-time Super Bowl champion is having one of the worst seasons of his career.
His 86.5 passer rating is the lowest single-season rating he's posted since 2003, his yards per game is his lowest since 2010, his touchdown totals are on pace to be the worst since 2006, and his QBR ranks 18th in the league, behind names the likes of Jameis Winston, Kyler Murray, Ryan Fitzpatrick, and Ryan Tannehill.
Rob says Brady has been 'washed up for years' and his demise officially began in last year's Super Bowl when Brady turned the ball over twice in a touchdown-less 13-3 victory over the Rams that saw Patriots wide receiver Julian Edelman win the MVP over Brady, in an extremely rare case of a WR winning the award of the QB throwing in the ball.
Check out the rant below as Rob says Brady is DONE.