Colin Cowherd: Joe Burrow is a Great 'Story', Not a Great NFL Prospect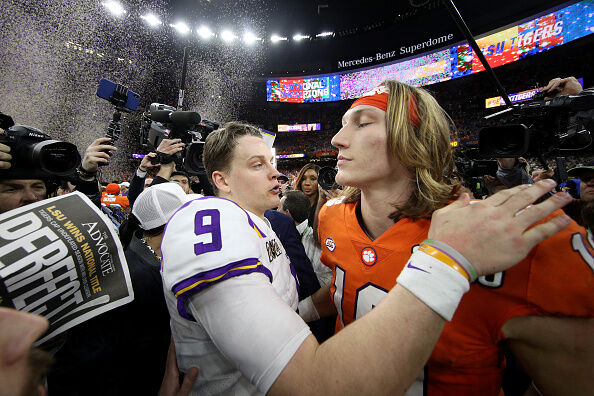 Colin Cowherd:

"They measured Joe Burrow's hands and they're SMALL. Joe Burrow is laughing about it. Why do you think they test this stuff?? Patrick Mahomes came out and supported him because his hands are slightly smaller than average, but Mahomes has the BEST ARM ON THE PLANET. That overcomes lots of shortcomings. Mahomes also had a dad that was a pro athlete. So he's a significantly better athlete than Joe Burrow, has the best football throwing arm in the world, and has Andy Reid as his counsel. Burrow is a decent athlete, not special, now we know he has small hands, has an average arm, and has Zac Taylor – who we don't know if he can coach, as his counsel. Folks let's just be honest, he's a 'good' prospect' he's not a 'great' prospect. He's a great STORY and the media loves 'stories'… I don't like him making fun of the hands thing and it's a little too cocky for me."

(Full Video at Bottom of Page)
Listen to Colin Cowherd explain why he thinks LSU Heisman Trophy and National Championship winning quarterback Joe Burrow is simply a 'good' prospect and not a 'great' one, and a player who is being elevated simply because of his comeback story more than his actual talents.
Burrow had one of, if not the greatest statistical seasons in the history of college football after at one time being a backup quarterback at Ohio State and seeming destined to be a bench player his entire career. Now he's widely expected to the be number one pick in the 2020 NFL Draft.
Colin isn't buying Burrow as a big-time prospect however, saying the media is running with his 'story' more than they are touting his physical abilities.
Check out the video below as Colin discusses Burrow's small hand size, and says the trending story earlier in the week is a much bigger deal than people are making it.