Colin Cowherd Says James Harden Isn't a Winner, Compares Him to Karl Malone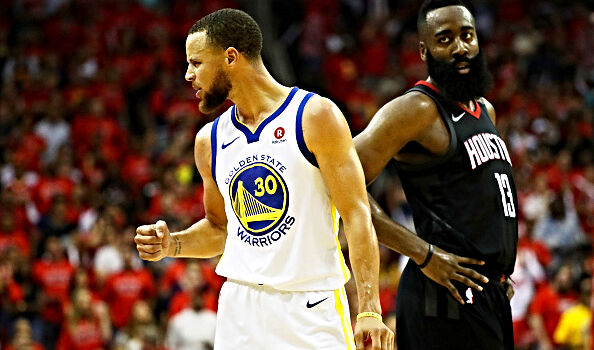 Colin Cowherd:

"James Harden is becoming Karl Malone; a bunch of stats, no titles, and not a fun style to watch. We compare Kobe Bryant and Harden because of their offensive and ball-centric dominating ways, but Kobe has the titles, is much more enjoyable to watch, much more vertical, and much more dynamic. If Harden is one and done again in the playoffs he becomes Karl Malone. His game is not fun to watch, and he's a stat-compiler who looks fatigued in the playoffs. This Harden narrative is declining and shifting rapidly. Style matters and Harden's game feels like manipulation to get to the free throw line."
Listen to Colin Cowherd compare Houston Rockets superstar James Harden with former Hall of Famer Karl Malone.
The two former MVPs are two of the most prolific scorers in NBA history but both have become synonymous with NBA Finals futility as Malone is arguably the greatest player in basketball history who never won a championship.
Harden has won the scoring title the past two seasons and is coming off one of the greatest offensive seasons of all-time, but the 10-year veteran has only appeared in one Finals and his Rockets team have never advanced past the Western Conference Finals despite Harden capitalizing on the prime of his career.
Check out the audio below as Colin says Harden and Malone are the same guy.