Enes Kanter Says Zion Williamson is Overrated, Says He's Next Julius Randle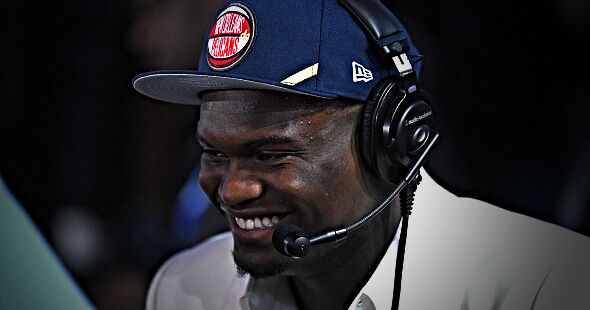 Enes Kanter:

"I kind of feel like he's (Zion) overhyped. I think he's Julius Randle with hops. Some players are scared to say it but, I'm not scared to say anything. I'd let him shoot. If he develops his shot, he can become a Hall of Famer. He just needs to put the work in and show the world. We can't wait for rookies to come to the league just because they hype them up so much. They say 'he's going to become a Hall of Famer' even though he hasn't played a minute in the NBA. Us veterans can't wait to play against them in the 'Man's League'. I love when Kobe Bryant said the NBA stands for 'NO BOYS ALLOWED.'"
Listen to nine-year NBA veteran Enes Kanter join the Herd to talk about the sport's youth movement and what he thinks about New Orleans Pelicans rookie Zion Williamson.
Kanter told Colin Cowherd that he thinks the hype around the former Duke prodigy is way too extreme and calls him 'Julius Randle with hops.'
Check out the interview below as Kanter explains why veterans obsess over meeting star-studded rookies on the court for the first time when they get a chance to introduce them to the NO BOYS ALLOWED N.B.A..