Megan Rapinoe Trolls Trump: 'I'm Not Going to the F**king White House'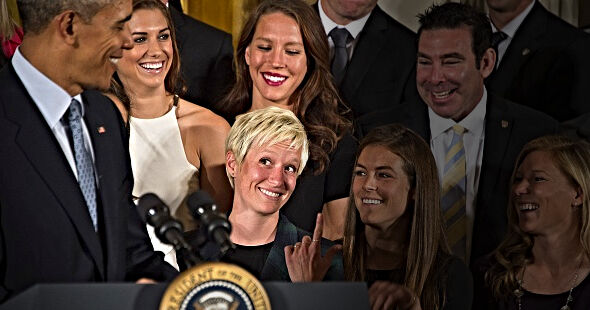 Clay Travis:

"If you're Megan Rapinoe, your audience is primarily young girls. For an athlete your presentation matters. The only way you can change the country in a positive way is if you're trying to speak to EVERYONE. I don't think Rapinoe answered that question in an intelligent fashion. If she wants to use that as an opportunity to advance whatever political belief she has, I think she alienated a large percentage of the country that might otherwise listen to her. She's jinxing the U.S. by already talking about winning the World Cup and this could become locker room material down the line for one of their opponents."
Listen to Clay Travis discuss United States Women's National Team star Megan Rapinoe's 'I'm not going to the f**king White House' line when a reporter asked the outspoken rival of Donald Trump if the team would make an appearance if they won the World Cup.
The question was obviously a baited one from a reporter clearly hungry for a headline, but Clay thinks Rapinoe shouldn't have gone full rebellious teen, and instead answered the question in a more intelligent fashion given her fan base is primarily young girls.
Check out the audio below as Clay explains why it should be an honor to visit the White House, no matter where your politics may lean.